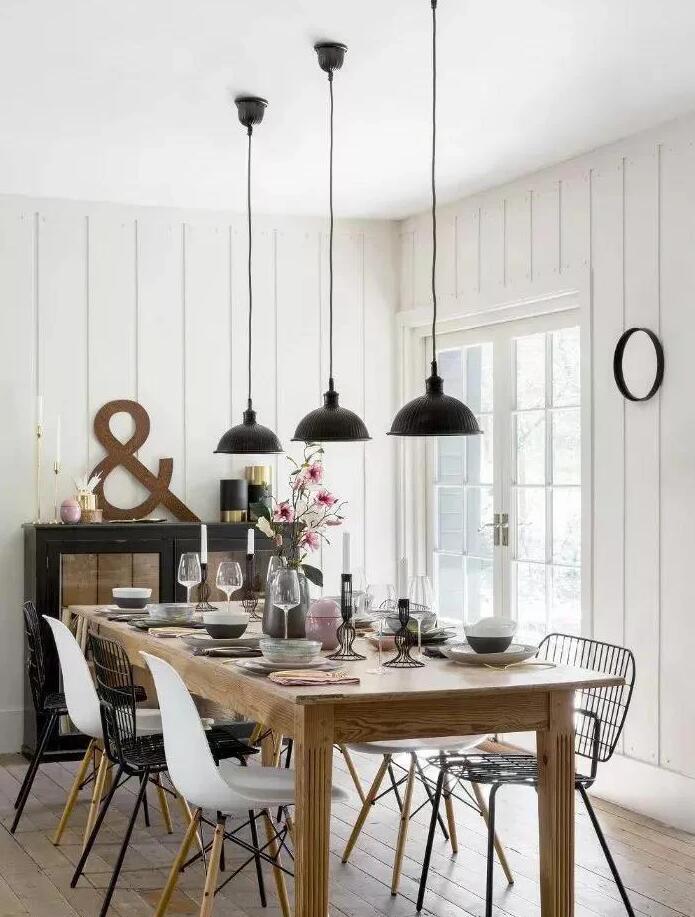 When decorating the home interior, the principles of dinning room lighting
Monday, 21 June 2021

2

2960

0
When decorating the home interior, the principles of dinning room lighting
Today I introduce the principles of lighting selection for home interior decoration dinning room. The overall lighting in the dinning room determines whether people have a good appetite. When decorating the dinning room, people should follow some principles to make the dinning room better.
The lighting method of the dinning room is mainly local lighting. The lamp directly above the dining table is the point of light, which enhances the beauty of the overall decoration. When dimming, it can also produce a candle-like effect.
Choose shaded, multi-headed, and combined lamps. The shape of the lamps should be consistent with the overall decoration style of the dinning room, so as to achieve the bright, soft and natural illumination requirements for the dinning room's atmosphere. In order to facilitate scrubbing, the dinning room should use bright and clean lampshades made of glass, plastic or metal.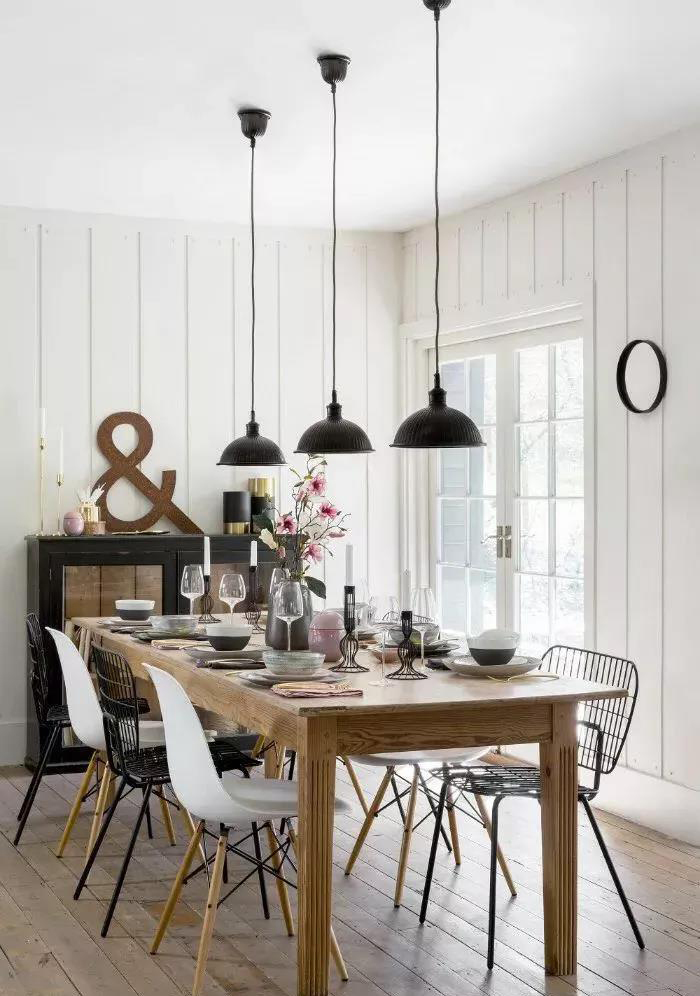 Auxiliary lighting is also very important to set off the atmosphere of the dinning room.
Set up local lighting for artworks and decorations in dinning room furniture, and use wall lamps to individually depict wall materials and colors.
The use of auxiliary lights is not mainly for lighting, but for contrasting the environment with light and shadow effects. Therefore, the brightness is lower than the light on the dining table. Under the premise of highlighting the main light source, the arrangement of light and shadow should be ordered and not disordered.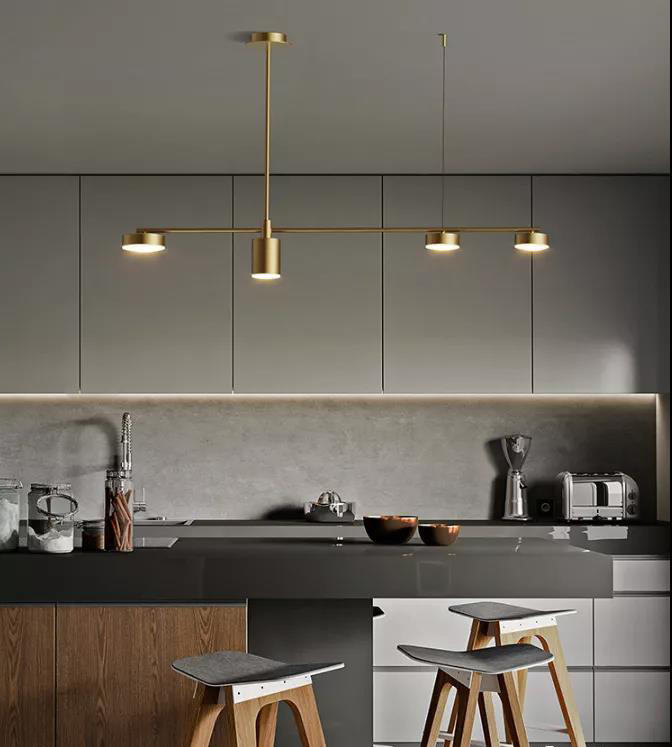 Functional principle
When designing a dinning room, the lighting must meet the functional requirements.
Different spaces, different occasions, different objects to choose different lighting methods, and to ensure the appropriate illuminance and brightness. For example, the lighting design of the dinning room hall should adopt vertical lighting, which requires uniform brightness distribution to avoid glare. Generally, comprehensive lighting fixtures should be used.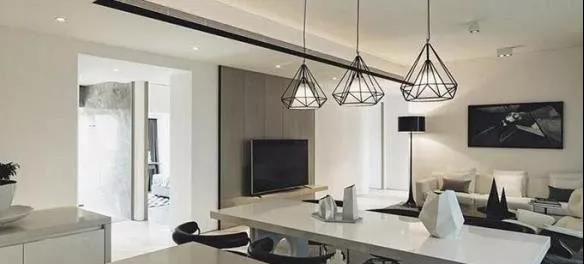 Aesthetic principle
Lighting is an important means to decorate and beautify the environment and create an artistic atmosphere.
To increase the level of the dinning room space and render the atmosphere, the use of decorative lighting and the use of decorative lamps are very important. Lamps not only play a role in ensuring lighting, but also pay attention to their shapes, materials, colors, proportions and scales. Lamps and lanterns have become indispensable decorations in indoor spaces.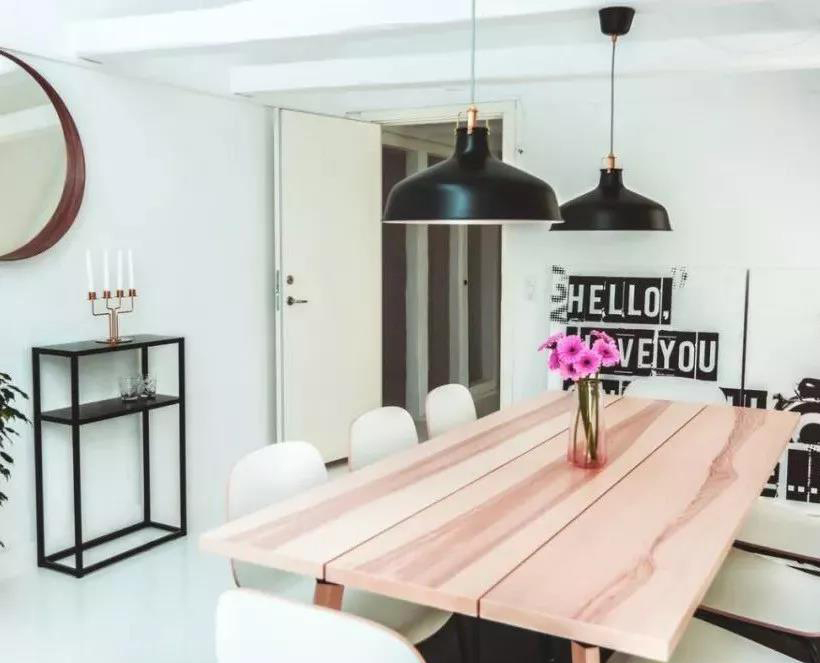 The above is about the principles of lighting selection for home interior decoration and dinning room. I hope you will have a certain harvest through this reading and help you in the decoration.


Your cart is currently empty.